1 jump starter available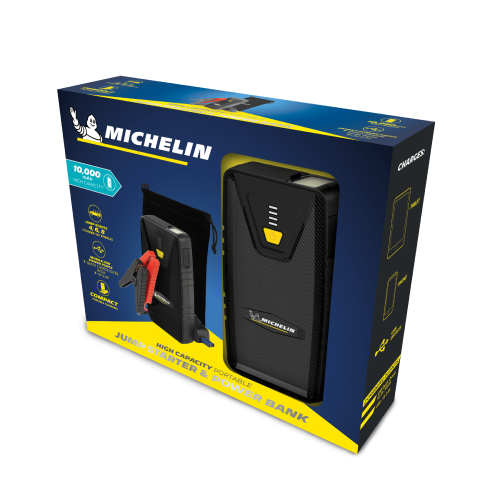 MICHELIN® High Capacity Portable Jumpstarter and Powerbank
Never be left stranded with the new MICHELIN® High Capacity Portable Jump Starter and Power Bank. The perfect companion for every day driving, road trips, new drivers and more. Feel secure knowing if you or your family have a dead battery you can get back on the road without the help of a stranger or calling for roadside service. Jumpstarts 4, 6,8 cylinder 12v vehicles or use as a power bank to charge a dead cell phone.
Advanced 3 Cell Powerpack Lithium-Ion 10,000mAh High Capacity Battery with 500 peak amps.
Jumpstarts 4, 6,8 cylinder 12v vehicles (up to 15 3L engines)
SafeJump™ Jumper cables with reverse polarity protection for easy use
Use as a portable power bank and charge a dead cell phone up to 3 times!
Durable Compact Design with storage bag, micro USB to USB Charging Cord, and 12V Car Charging Adapter 5v 2A USB/ SV 1A USB.
High Power LED Flashlight. 3 modes: Beam, Strobe, & SOS.
Batery Capacity Poer Indicator light. Easily know if powerbank needs to be charged.
TempX™ protective all weather cover design.
(1) 5V/2A USB Input and (1) 5V/2A Output USB.
2 tire inflators available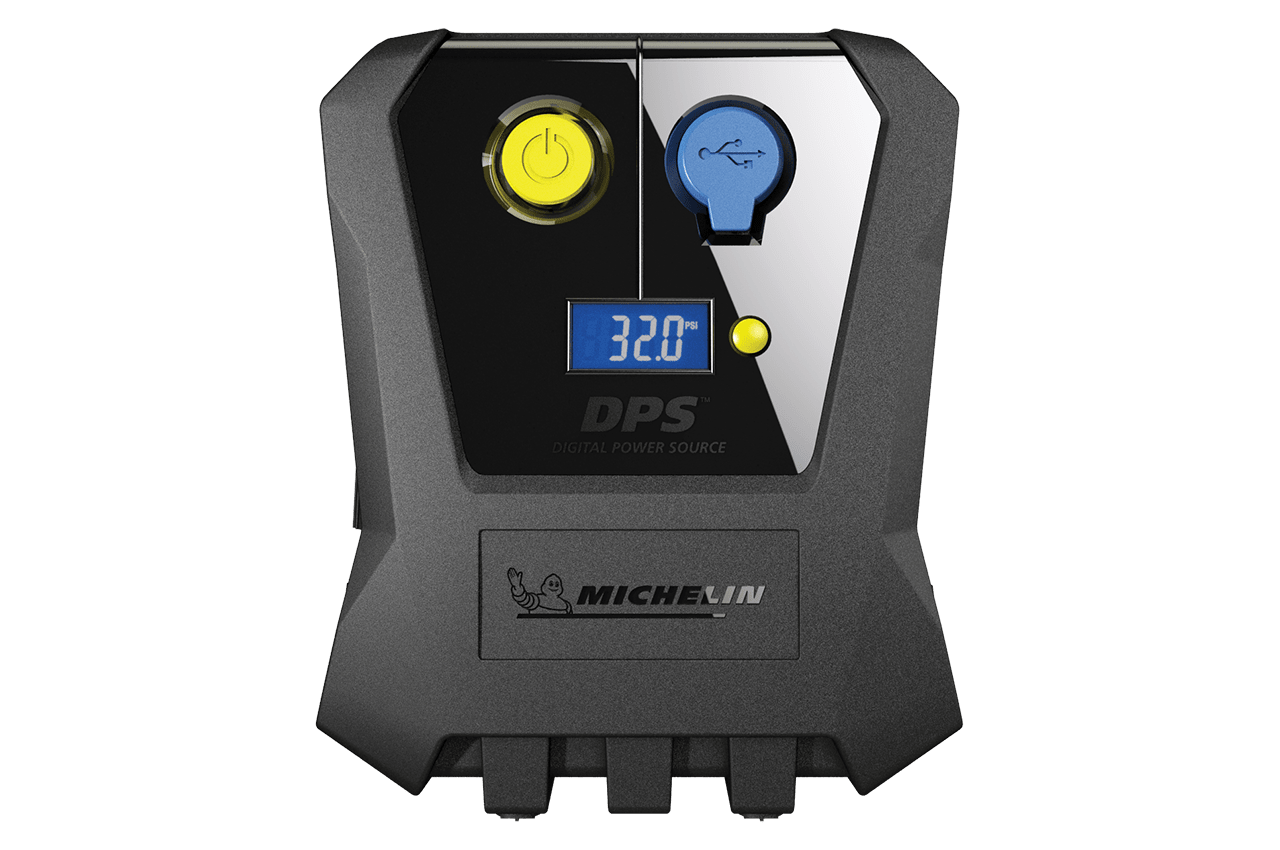 MICHELIN® 12V Compact Top Up Digital Tire Inflator
Never be left stranded. The MICHELIN® Tire inflator features a compact design that fits in glove box so you can always have one on hand
Compact design stores easily in a glove box or console
Designed for topping off tire pressure
Accurate LCD digital display and easily switch between PSI, bar, and KPA
USB port for charging mobile phones
Dps digital power source technology
Input for 110 " Detachable power cord.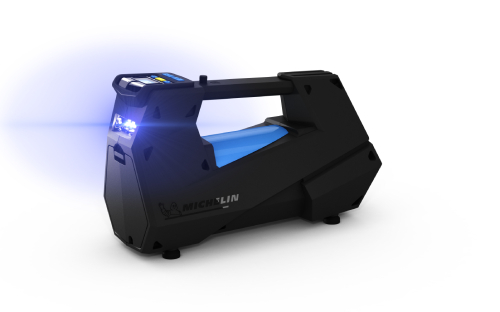 MICHELIN® Rapid 4x4/SUV Single Piston Digital Tire Inflator
Inflate your tire in minutes with the high-performance, quick-inflating, digital tire inflator. Designed for for all vehicle types including 4 X 4, Campers and trailers.Plus, pre-set the desired pressure and eliminate any chances of overinflation
Quiet and efficient pistion pump powers quick and quiet inflation
Inflates from 0-35 Psi in less than 3 minutes
White LCD digital display provides bright and easy to read numbers
Switchable between psi, bar and kp
Integrated bright LED light to give you great visibility in the night and low light conditions.
Bleed valve to reduce excess air
2 gauges available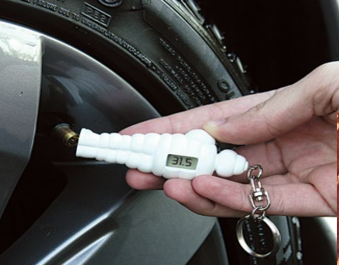 MICHELIN® Man Key Ring Tire Pressure Gauge
The MICHELIN® Man Key Chain Tire Gauge provides ergonomic design with a handy keyring. It has an easy-to-read LCD display and a durable copper nozzle. Great for cars, trucks, motorcycles and bicycles.
Pressure measurement displayed on large, easy-to-read LCD display
Automatically turns on when placed on tire valve
Ergonomic design with rubberized soft grip
Ergonomic design with rubberized soft grip
Range: 5-99 PSI, 0.4-6.80BAR, 40-680kPa, 0.4-6.80kg/cm2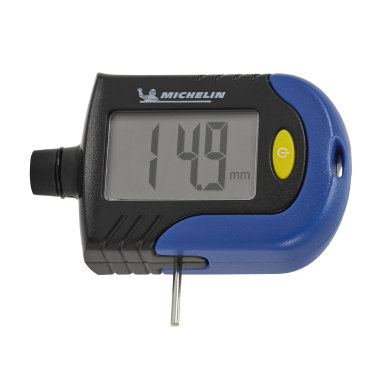 MICHELIN® Digital Tire Gauge with Tread Depth Indicator and Flashlight
The MICHELIN® Digital Tire Gauge with Tread Depth Indicator and Flashlight is easy to use and easy to read with the LCD display and a durable copper nozzle. The digital tire depth gauge allows you to check the tread on your tires to ensure you are always driving tires with enough tread
Gauge reads both tire pressure and tread depth
Operating range: 5-99 PSI
Measures tread to 1/32 inch
Extra large display for easy viewing and Flashlight for night time use
Switchable readout for international use
Great for cars, trucks, motorcycles and bicycles